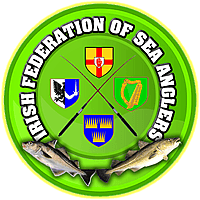 Calling Young Shore Competition Anglers
The Irish Federation of Sea Anglers are holding two shore angling sessions for young (under 16 and under 21) anglers who wish to progress in their shore angling, and possibly represent Ireland on the international stage.
This is part of the IFSA CAST programme, which aims to take novice anglers to accomplished sea anglers, and to reach the highest level they can if they choose competition fishing.
These are also qualifying competitions for the Irish teams (u16 and u21) which will travel to the World Championships in Holland later this year. There are two sessions, one in Leinster on the 25th of February, and one in Munster on the 25th of March.
Check out the IFSA Facebook page here to register your interest in taking part, or contact the head coaches involved: Brian Cooke chc.cooke@gmail.com and John Marshall johnmarshall100@gmail.com
Best of luck to all the young anglers taking part, even if you don't make the team we're sure you will learn a huge amount to take back to club and provincial competitions.
Here's a video from a couple of years ago which explains the CAST programme better.
Source: Angling Ireland
Thank you for reading the Anglers World Angling News blog, where we bring you up to date with news and events in the angling community.

To receive a monthly newsletter with exciting angling content, promotions and deals, please subscribe on our homepage - www.anglersworld.ie
---